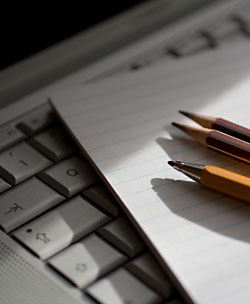 Correspondence Course
by James Rowings, Jr. P.E, PhD, CCE
Introduction
Learn or review the basic knowledge required for certification as a cost engineer or cost consultant. Fundamental Skills and Knowledge of Cost Engineering by correspondence is a self-paced, structured method to prepare for the certification exam. Engineering Online Learning administers the course.
Benefits
Prep for the AACE exam.
Improve or review your knowledge of cost engineering subjects through a structured study guide, study questions and exercises.
Practice solving cost engineering problems of varying complexity and difficulty similar to those encountered in the practice of cost engineering.
Receive feedback and additional practice problems when warranted.
Specifics
The course begins the date we receive your registration and payment. All course work must be completed within 12 months of that date. The $525 (U.S. dollars) non-refundable registration fee must be paid in advance to Iowa State University. Upon receiving your payment, we will send you your course materials, the text, "Skills and Knowledge of Cost Engineering," Fifth Edition, AACE International, Morgantown, West Virginia, 2004.
Complete the assignments at your own pace. Return completed assignments to Brenda Nelson, Iowa State University, 1328 Howe Hall, Ames, IA 50011, email eol@iastate.edu, or fax 515-294-6184. Assignments will be reviewed by Iowa State University staff and returned. – Consistent with the format of the course, you may email questions to eol@iastate.edu for response by the course staff.
After successful completion of the course, you will receive 7.5 Continuing Education Units (CEUs) which will be permanently recorded by Engineering Online Learning. You will also receive a certificate of completion issued by Iowa State University. All segments of the course must be completed to earn CEU credit for the course. Partial credit will not be awarded.
Registration
Register Online or call EOL at 1-800-854-1675 for more information!
Registration Fee: $525 (U.S. dollars) per person
The fee includes the AACE Publications, "Skills and Knowledge of Cost Engineering" and instructional materials. The course will cover the fundamental areas in 15 parts through a self-paced, online learning opportunity.
AACE contact info:
www.aacei.org or call 1-800-858-COST
Textbook: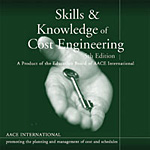 Skills & Knowledge of Cost Engineering, 5th Edition, Revised
by Dr. Scott Amos PE, Editor
AACE International, 2010
Table of Contents
Now in its 5th edition, this updated and expanded guide for fundamentals is an excellent choice for anyone interested in a concise reference to all aspects of the profession. The 5th edition includes 31 chapters on cost estimating, planning and scheduling, progress and cost control, project management, economic analysis, risk, and much much more. This is a very useful book for those studying for the certification exam.
471 pages.
We encourage you to view the Correspondence Course Content before registering.